When it comes to reliability, we are the one you need!
AUTO-MAX AUTOMATIC SOLAR CATTLE FEEDER
AUTO-MAX Feeders are produced and distributed by AMS Global. AMS Global has over 25 years of experience in manufacturing, marketing, selling, and distribution. A wide array of products designed to provide unique solutions to challenges across multiple industries and applications. With a list of patents to their credit, AMS Global has a proven track record of creating innovative products. AMS Global is an organization who will always strive to deliver targeted solutions to our clients with the best in customer service.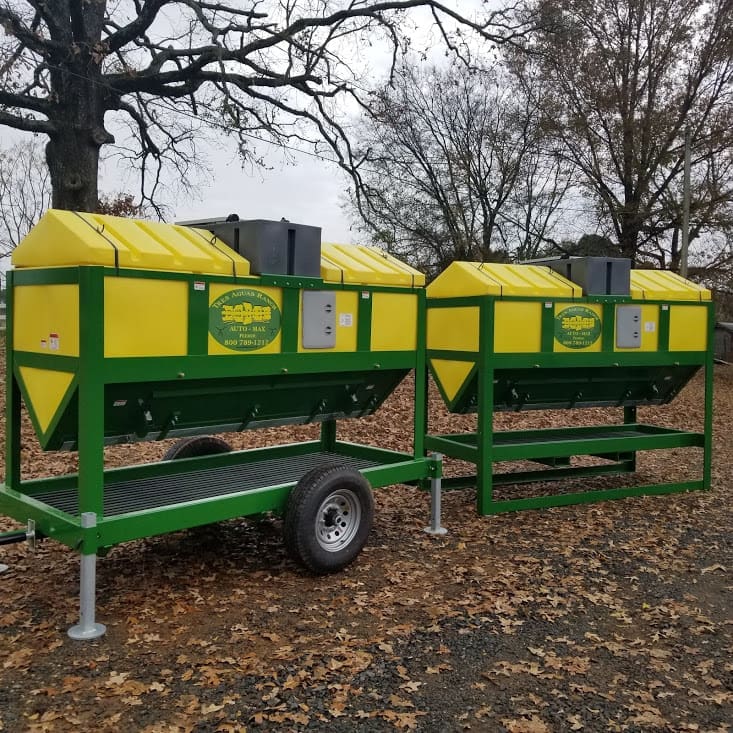 These feeders save money by eliminating labor, fuel costs and provide a much more consistent, balanced and efficient feeding versus traditional creep feeders. These feeders also give you the opportunity to go hayless (No Hay Equipment!) by allowing your hay pastures to stand and employing a traditional winter grazing schedule.
Easy open Hydraulic Lid and Fork Slots
FLY-AWAY Fly Spray Option

Patented grid system which increases feeding capacity by 50%!




Feed by phone with our GSM app

Plug and Play replacement parts
AMS Global Inc. 107 Mitchell Lane DeQueen Arkansas 71832
contact@automaticsolarfeeders.com